AX3000 Gigabit Wi-Fi 6 Mesh Router, Model: WR3000
● Super-Fast AX3000 Wi-Fi 6
● 1.3 GHz Dual-Core Cortex-A53 CPU
● 4× 10/100/1000Mbps Ethernet Ports
● 160 MHz Channel Width
● DL/UL OFDMA and DL/UL MU-MIMO
● Wireguard/OpenVPN/L2TP/PPTP VPN Server and Client
● Cudy Mesh
● IPv4/IPv6
● TR069/TR098/TR181/TR111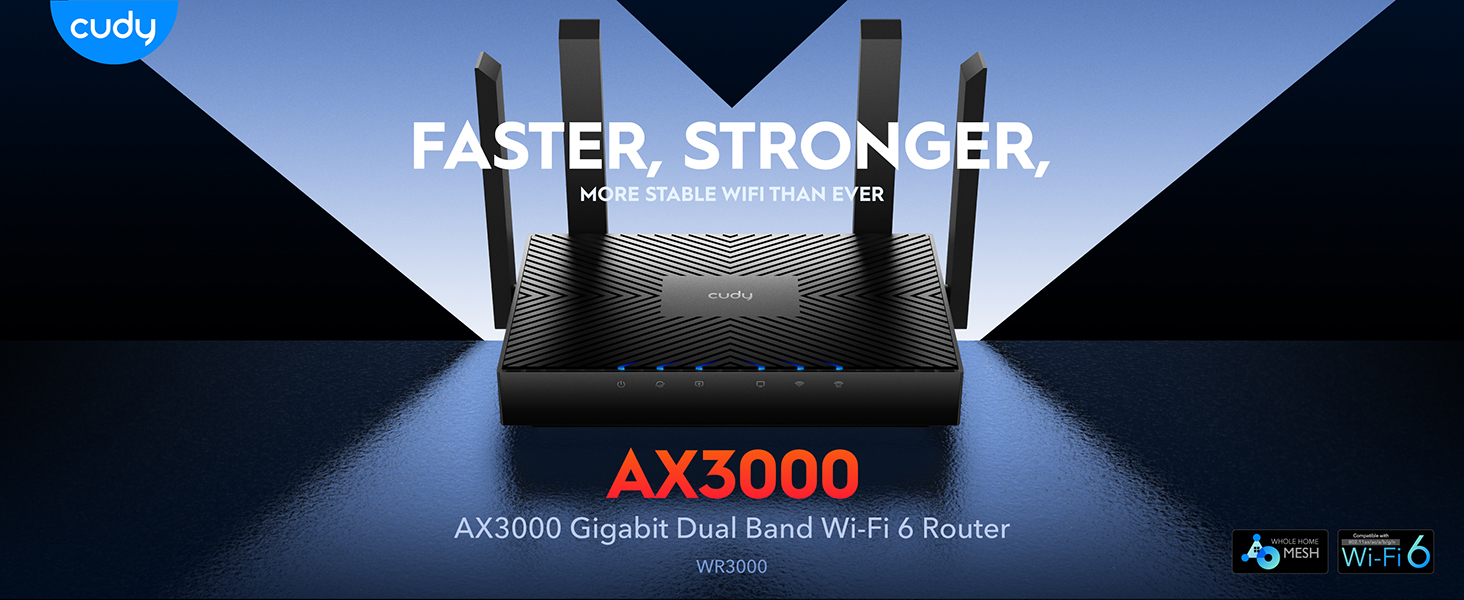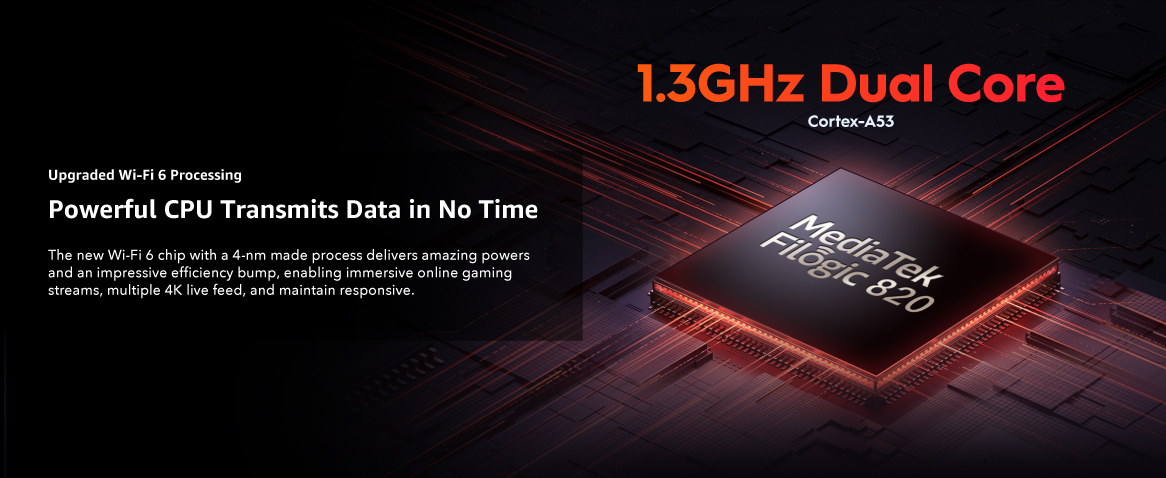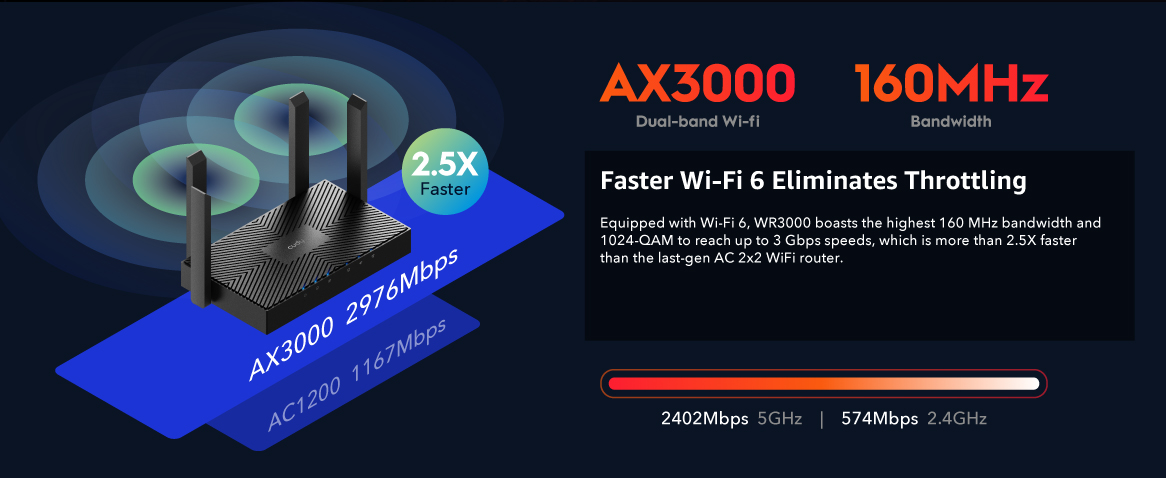 Boosted Coverage, Lower Latency

Direction Detected, Signal Boosted




Beamforming detects the direction of connected devices and forms a focused signal towards them to improve coverage.

Easier Combos in Games




The upgraded Wi-Fi 6 standard features downlink and uplink MU-MIMO and OFDMA, providing up to 8X (2.4 GHz) to 16X (5 GHz) greater network capacity to be more responsive under heavy use.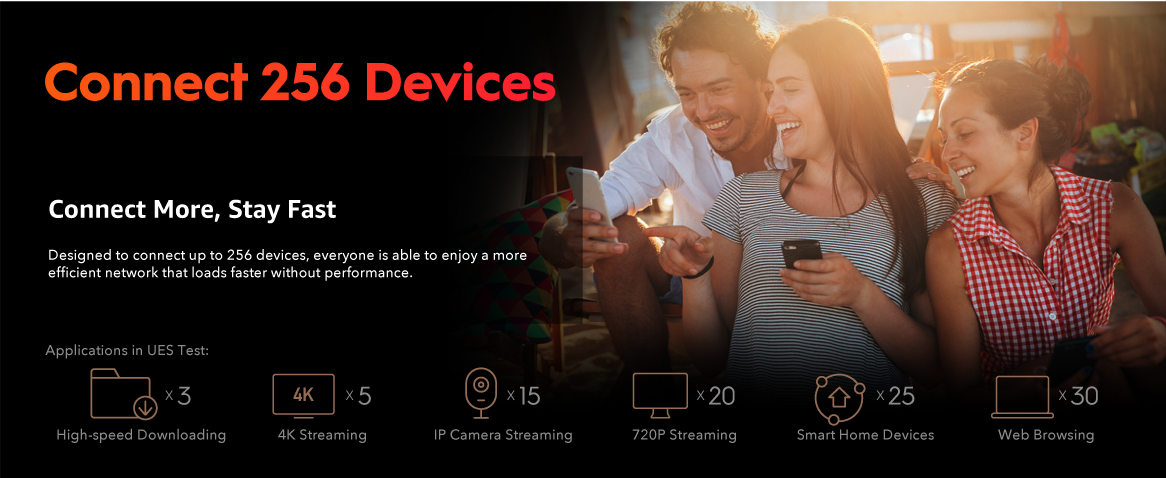 Boosting or Creating a Wi-Fi is up to You

Wi-Fi Router


When Internet access from DSL or cable modem is available for one user but more users need to share the Internet, please use the Router Mode.

Wi-Fi Extender


The Wi-Fi Extender (repeater) mode extends your Wi-Fi coverage to hard-to-cover area. *Requires firmware 1.15.5+

Wireless AP
Wireless AP mode is more used to transfer wired connection into wireless. Usually, it is behind a router and doesn't has a DHCP
server.
WISP


WISP extends Wi-Fi but creates a subnet for connected devices, so it's safer than extender mode. *Requires firmware 1.15.5+
Pro Machine with Pro Features

VPN Server and Client


Enables work from home and secure remote access with the support of popular VPN protocols. (Requires firmware newer than 1.16.1)

DNS Encryption


Protects your browsing record from leaking with DNS over TLS service with Cloudflare, Google, and Quad9.

Cudy Mesh Ready


Supports Cudy Mesh to enable seamless roaming for whole home with other Cudy Mesh devices.

WPA3 Encryption


Encrypt your wireless to the best level to stay away from brute-force attacks.


Specifications
Model

WR3000

Hardware Features

Processor

1.3 GHz Dual-Core ARM Cortex-A53 CPU

Antennas

4 × Fixed Omnidirectional Antennas

Ethernet Ports

1 × 10/100/1000 Mbps WAN Port

3 × 10/100/1000 Mbps LAN Ports

Buttons

WPS Button, Reset Button

External Power Supply

12 V / 1 A

Dimensions (W x D x H)

180*107*35 mm (Not Include Antennas)

200*117*35 mm (Include Antennas)

Wireless Features

Wireless Standards

IEEE 802.11ax/ac/n/a 5 GHz

IEEE 802.11ax/n/b/g 2.4 GHz

Wireless Frequency

5 GHz, 2.4 GHz

Wireless Bandwidth

20/40/80/160 MHz

Signal Rate

2402 Mbps (5 GHz), 574 Mbps (2.4 GHz)

Compatible with 802.11a/b/g/n/ac Wi-Fi standards

Transmit Power

CE: <20 dBm (2.4 GHz), <23 dBm (5 GHz)

FCC: <30d Bm (2.4 GHz & 5 GHz)

Wireless Modes

Enable/Disable Wireless Radio, WMM

Wireless security

WEP, WPA/WPA2, WPA-PSK/WPA2-PSK, WPA3

Other Features

MU-MIMO, Beamforming

Software Features

VPN Server and Clinet
Wireguard/OpenVPN/L2TP/PPTP
DNS over TLS
Cloudflare/Google/Quad9

WAN Type

Dynamic IP/Static IP/PPPoE

DHCP

Server, DHCP Client List, Address Reservation

Dynamic DNS

Compatible with 15 more DDNS providers

Guest Network

2.4 GHz guest network × 1

5 GHz guest network × 1

NAT

Port Forwarding, Port Triggering, UPnP, DMZ

Others

Package Contents

4-Stream AX3000 Wi-Fi 6 Router

Power Adapter

RJ45 Ethernet Cable

Quick Installation Guide

Dimension (W × D × H)

200 × 117 × 35 mm
7.87 × 4.61 × 1.38 inch
(Antennas not included)

System Requirements

Microsoft Windows, macOS, NetWare, UNIX or Linux

Firefox 12.0, Chrome 20.0, Safari 4.0, or other Javascript-enabled browsers

A Cable or DSL Modem, or other devices providing wired internet

Subscription with an internet service provider for internet access